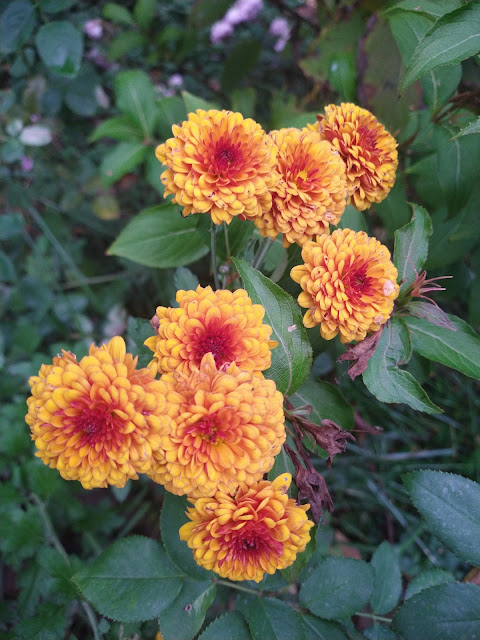 Chrysanthemums are among popular lucky plants
-
- especially
orange, in the Year of the Tiger. (Photo:Debbie Arrington)
How do you usher in a tiger? With a bouquet of pussy willows.
Tuesday celebrates Lunar New Year and the beginning of the Year of the Tiger. In the Chinese zodiac, the tiger is associated with wood and strength. Trees planted this year will grow strong.
Other tiger attributes include bravery, confidence and unpredictability; those all can be applied to gardening. When planning and planting, gardeners need to be brave and confident, but there's always those unpredictable elements (such as weather or pests) that can affect the best intentions.
That's where luck comes in. Lucky plants traditionally are given as Lunar New Year gifts to help assure good fortune and prosperity in those unpredictable months to come.
Which lucky plants are trending for this Year of the Tiger?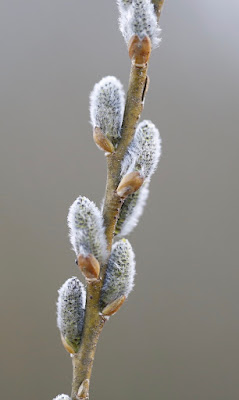 Pussy willows are especially
popular for the Lunar New Year.
(Photo courtesy Pixabay)
According to The Star Online, Malaysia's top e-newspaper, one lucky plant has been particularly popular for Year of the Tiger: Pussy willows. These long-lasting flowers symbolize wealth and prosperity. For Lunar New Year, pussy willows are dyed crimson red, pink, yellow or orange (like a tiger).
Other best-selling lucky plants for this Year of the Tiger:
* Potted lime tree: Limes represent happiness and prosperity. They'll add bright flavor and zest for the year ahead. An edible evergreen, this citrus tree doubles as an ornamental plant in the garden.
* Jade plant: Representing good fortune with its bright green leaves, this lucky plant also makes a great house-warming gift. Among the most popular succulents, Crassula ovata is easy to grow – and maybe the perfect lucky plant for a drought-stressed Year of the Tiger.
* Twisted bamboo: Popular every Lunar New Year, this lucky plant demonstrates the idea of twisting luck from bad to good. But it's not bamboo; Dracaena sanderiana – a flowering evergreen – is actually a member of the asparagus family.
* Chrysanthemums: Mums are a florist mainstay for any holiday. For Lunar New Year, hot house-grown mums represent longevity and long life. Yellow or gold mums also symbolize prosperity in the months ahead. Other popular colors for Lunar New Year are red, purple and pink.