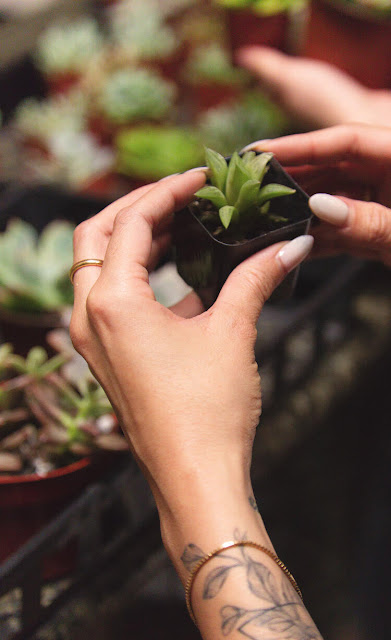 This little succulent could make a fine still-life
subject. (Photo courtesy Exotic Plants)
Have you ever tried to paint a cactus? Here's your chance – not to paint the plant itself, but capture its form, color and beauty on canvas.
Exotic Plants is hosting a cactus-themed Paint Night at 5:30 p.m. Saturday, Feb. 26.
With their angular growth, cacti and succulents naturally look sculptural. With their geometric forms, they also make great subjects for still-life painting.
Learn how to capture a cactus or succulent on canvas during this fun event. Tickets include canvas and paint plus snacks and drinks. Tickets are $35 for one person, $55 for two. Seating is limited.
To register, call Exotic Plants at 916-922-4769.
Exotic Plants also is hosting a month-long succulents sale. Buy two succulent plants, get one free, through the end of February.
Exotic Plants is located at 1525 Fulton Ave., Sacramento. For more details, email exoticplantsltd@gmail.net or visit www.exoticplantsltd.com .
Calendar note: Placer's 'Totally Tomatoes' Zoom class canceled
The Placer County master gardeners notified us that the "Totally Tomatoes" live Zoom session they had scheduled for this Saturday, Feb. 26, has been canceled. (Our post on the class appeared last week.)
However, the "Totally Tomatoes" session held in 2021 was recorded and can be viewed on the Placer master gardeners' YouTube channel with this link: https://youtu.be/YWAbncCLURo
-- Kathy Morrison