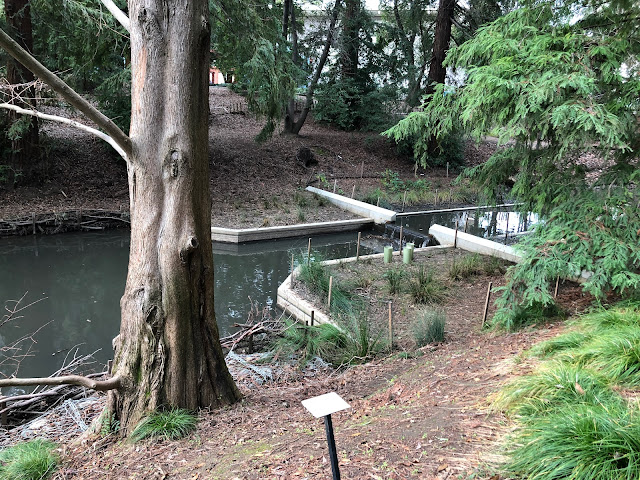 The UC Davis Arboretum is one of the most visible living classrooms for college
students interested in botany, horticulture and related fields. A scholarship is available for students in those areas. (Photo: Kathy Morrison)
Roseville Better Gardens Club wants to grow the next generation of horticultural experts. So, the club annually plows any funds raised through plant sales and other events into a scholarship fund specifically for local college students majoring in gardening-related fields.
It's time for those students to reap what the Roseville Better Gardens has sown.
The club is now looking for college students to apply for a $1,000 scholarship, available to local students pursuing horticulture-related degrees. Deadline is May 1 to apply.
According to the club's guidelines, "One-year scholarships will be available to sophomores, juniors, seniors and graduate college students pursuing a horticulture-related degree. Freshman applicants may apply as a Freshman when entering the sophomore year. Applicants may be part-time or full-time."
Applicants must be residents of El Dorado, Nevada, Placer, Sacramento or Yolo counties, either as a home address or while attending a college or university within these counties.
Interested students "must be pursuing a career/occupation related to gardening, landscape design, environmental issues, floral design or horticulture," says the club. "(Applicants) must be majoring in one of the following: Agri-business (farming), Horticulture, Floriculture, Landscape design, Botany, Forestry, Wildlife science, Plant pathology/science, Habitat or forest systems ecology, Environmental concerns (Management: environmental, Horticulture resource/ environmental behavior), Environmental conservation OR Land management and/or other related."
For the full guidelines, go to:
Roseville Better Gardens - Scholarship Program - California Garden Club
Details:
https://www.californiagardenclubs.com/rbgc-scholarship-program/
.
For more on Roseville Better Gardens Club:
https://www.californiagardenclubs.com/roseville-better-gardens-club/
.