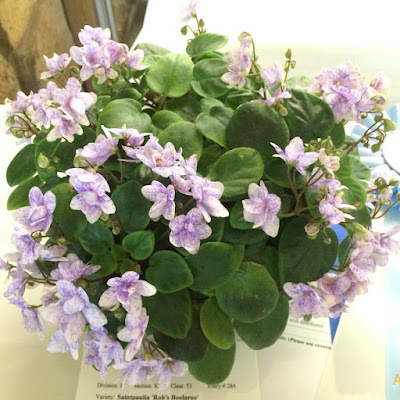 This beauty is identified as a Rob's Boolaroo variety of
African violet, a winner at a previous Capital City show.
(Photos: Debbie Arrington)
It's violet time (again) in Sacramento. On Saturday, April 2, the Capital City African Violet Society will host its annual spring sale at Shepard Garden and Arts Center in McKinley Park.
Instead of a judged show, the club will host a display of members' prized African violets at their peak of bloom. That way patrons can see some of the beautiful varieties also offered in the sale.
The club's major fundraiser, the sale features hundreds of plants, ready to go to new homes. Many of these are unusual varieties that aren't available in local nurseries.
In addition, the club offers supplies for growing African violets and other flowering houseplants. Also, get advice on repotting African violets and prompting them to bloom.
Sale hours will be 10 a.m. to 4 p.m. Saturday or when all plants are sold. Admission and parking are free.
Shepard Center is located at 3330 McKinley Blvd., Sacramento.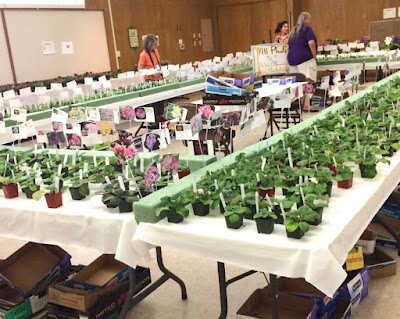 The Shepard Center will be filled with African violets again on
April 2.
Details and directions:
www.sgaac.org
.