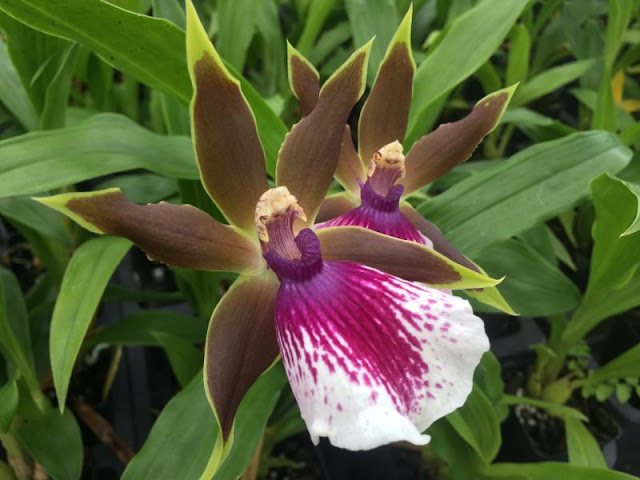 Zygolum Rhein Harlequin is a striking hybrid orchid. See many others at the April 9-10 Sacramento Orchid Show. (Photo courtesy Sacramento Orchid Society)
More proof that gardening life is returning to "normal": More flower shows!
The 74th Sacramento Orchid Show returns to the Scottish Rite Masonic Center on April 9 and 10.
After coping with Covid restrictions the last two years, the Sacramento Orchid Society welcomes back its many exhibitors and vendors in one of the best tropical plant shows in Northern California.
See hundreds of orchids in many species in full bloom as part of the evocative theme, "Summer Orchid Samba."
Besides the show, orchid vendors will offer scores of plants for sale including a wide selection of species and rarities. Looking for a specific color or variety? This is the place.
Both days, orchid experts will conduct demonstrations and offer seminars on growing orchids. Learn how to get orchids to rebloom year after year.
Admission is $10. Door prizes will be offered along with tours of the show. Parking is free.
Hours are 10 a.m. to 5 p.m. Saturday, April 9, and 10 a.m. to 4 p.m. Sunday, April 10.
The Scottish Rite Masonic Center is located at 6151 H St., Sacramento.
Details: www.sacramentoorchids.org .