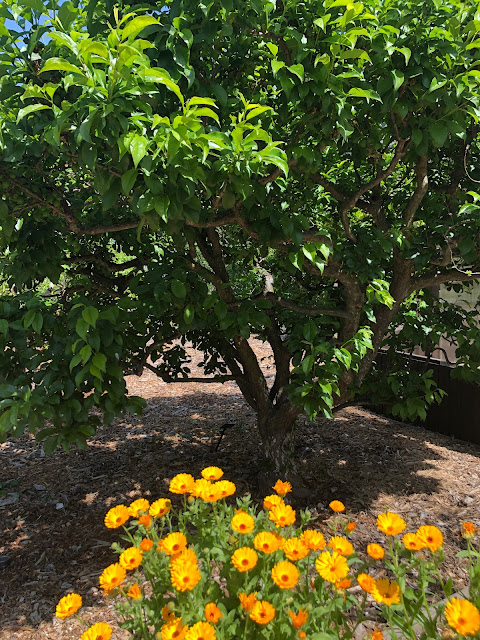 Lots of green, lots of blooms will be on display at the
April 13 Open Garden. (Photo: Kathy Morrison)
y
It's spring and a great time to see what's popping at the Fair Oaks Horticulture Center. The April Open Garden will be held midweek, from 9 a.m. to noon on Wednesday, April 13.
Open Garden days are free, informal events where the entire Horticulture Center is open to the public. Each area of the garden is staffed with master gardeners who are ready and eager to answer gardeners' questions.
The Wednesday events gives anyone home for spring break or who usually works weekends an opportunity to enjoy the FOHC while it's in the full flush of spring growth. The orchard area and the Water Efficient Landscape gardens are particularly interesting as summer pruning begins on the fruit trees and pollinators visit the WEL's many blooming perennials.
Plenty of activity also will be evident in the  center's other areas: the Vegetable Garden, the Herb Garden, the Vineyard, the Berry Patch and the Composting area.
The Ask a Master Gardener table will be staffed, so bring samples of problem plants or unknown pests for the master gardeners' examination and advice.
The Fair Oaks Horticulture Center is at 11549 Fair Oaks Blvd., Fair Oaks, just south of the Fair Oaks Library. Madison Avenue is the closest cross-street.
For more information, call (916) 875-6913, or go to https://sacmg.ucanr.edu/
-- Kathy Morrison