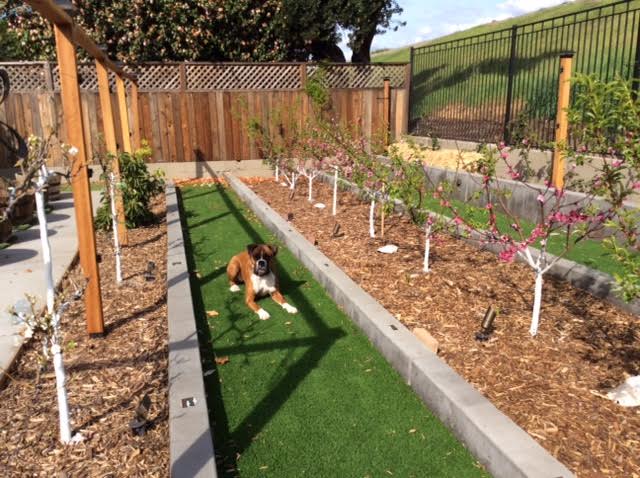 This "dog lover's garden" will be among the seven on the River Park tour this Saturday. Call to reserve tickets. (Photo courtesy River Park Garden Club)
Discover some interesting and beautiful gardens in the River Park neighborhood of Sacramento during a special tour.
Set for Saturday, April 23, "Seven Special Garden Spaces" will offer guests a peek inside seven private gardens in River Park. Hosted by the River Park Garden Club, this garden tour highlights the neighborhood's uniqueness.
"The only-in-River-Park style landscapes and gardens on the self-guided tour will include a totally edible garden; a 'whatever works' garden; a dog lover's garden; a garden for a family with young children; a collector's garden filled with succulents and antiques; and a family's perfect entertaining garden, complete with a pickle ball court, pool, patio, kitchen and a clever vegetable garden!" say the organizers.
Open from 10 a.m. to 2 p.m. Saturday, the event also will include a gift and plant boutique. From noon to 1 p.m. a UC Cooperative master gardener will be on hand to answer questions.
Tickets for the tour are $5 and may be reserved by calling 916-454-5637. Visit the club's website:
riverparkgardenclub.yolasite.com
for more information on the tour. Maps of the garden tour, including addresses, will come with the ticket.
Founded in 1951, River Park Garden Club is dedicated to the beautification of its neighborhood, which hugs the American River – and has some of the best soil in Sacramento. New members are welcome. Find out more at
riverparkgardenclub.yolasite.com
.