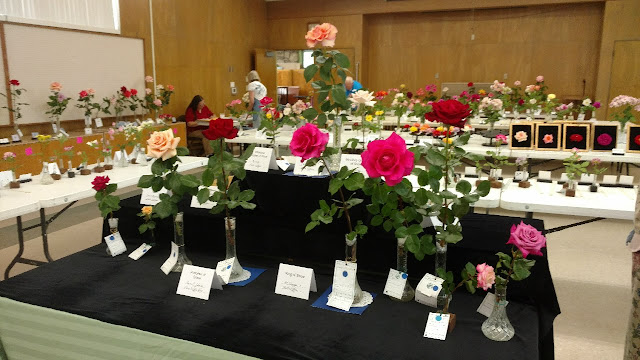 The Shepard Center will again be adorned with roses this Saturday, just as it was during the 2019 rose show, shown here. (Photos: Debbie Arrington)
It's (finally) time to smell – and see – the roses!
After a three-year break, the Sacramento Rose Show will once again fill Shepard Garden and Arts Center with fragrant flowers Saturday, April 30, for its annual show and sale.
This will be Sacramento's first rose show since 2019 after COVID precautions canceled the club's 2020 and 2021 shows. Sacramento's 74th annual rose show, the event will be open to the public from 1 to 4:30 p.m. Saturday. Admission and parking are free.
Expect to see hundreds of roses at their peak of beauty. In addition, talented flower arrangers will create arrangements with the 2022-inspired theme "Deuces are Wild." A judged rose photography contest will also be on display.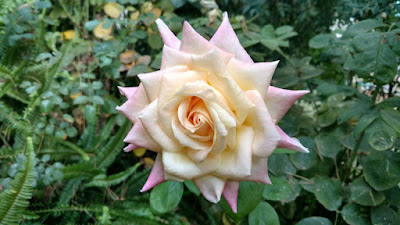 The beautiful form of the Diana, Princess of Wales, rose makes it
popular with exhibitors.
Besides viewing all the gorgeous blooms, patrons may take some roses home, too. Cut roses will be offered at $1 per stem, six for $5; for $10, take home a dozen roses and a free vase. An assortment of potted rose bushes, mostly hard-to-find varieties, will be available for $20 each.
A special added attraction will be the sale of beautiful vintage-glass bird feeders created by BirdFeedersRUs of Folsom.
Shepard Center is located at 3330 McKinley Blvd., Sacramento, in McKinley Park. After seeing the show, check out the McKinley Park Memorial Rose Garden, too.
Details and directions: www.sgaac.org .