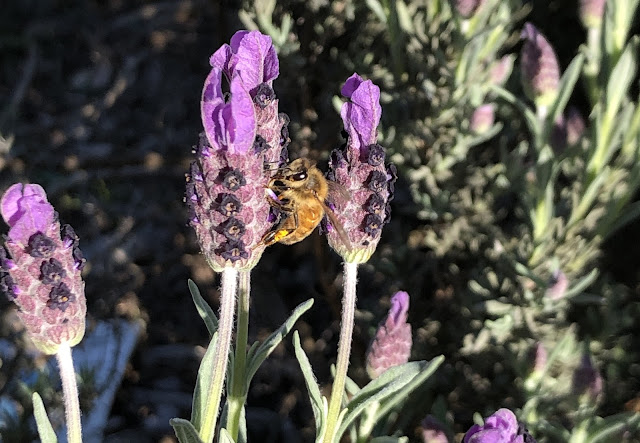 Hard-working honey bees and their product are celebrated this Saturday at the
California Honey Festival in Woodland. (Photo: Kathy Morrison)
This event is guaranteed to be a sweet time: The California Honey Festival.
Woodland's Main Street will be buzzing Saturday, May 7, during this celebration of honey bees and other pollinators and their wonderful creation. Discover the many flavors of honey (not all honeys are sweet!) as well as its multitude of uses. Also, learn how you can help bees and other beneficial insects in your own landscape.
There will be bee-friendly activities for the whole family, say organizers. "We strive to create an event experience that inspires people of all ages to protect and celebrate bees and other pollinators."
Scores of vendors will offer honey-laced items as well as other products that depend on bees (such as almonds). There will be plenty of food as well as live entertainment. Another plus: Most of the honey is California-sourced.
Dedicated to honey appreciation and pollinator education, the California Honey Festival is a partner with the Honey and Pollination Center at the Robert Mondavi Institute, UC Davis. Woodland is recognized as a Bee City USA by the Xerxes Society for its support of pollinators.
Bees pollinate an estimated 80% of all flowers. More than 100 California crops depend on bees for pollination.
Festival hours are 10 a.m. to 5 p.m. Saturday. Admission is free. The festival will fill the historic Main Street area in downtown Woodland with parking available. No pets, please.
For details, list of vendors and directions: https://californiahoneyfestival.com/ .