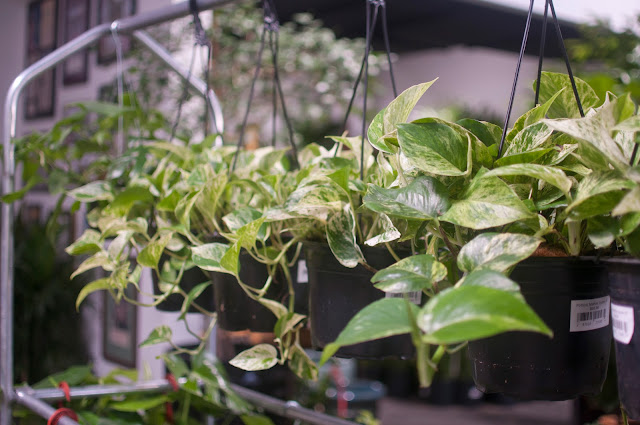 Pothos is a popular indoor plant that also is great at cleaning the air. (Photo
courtesy N&R Publications)
When it comes to indoor gardening, how green is your thumb? Learn the basics – and a lot more – during a free in-person workshop Friday evening, May 20, at Exotic Plants.
"Houseplants 101" will focus on all aspects of basic care. Exotic Plants staff will cover popular as well as more unusual plants that thrive indoors. Find out their basic needs as well as which plants can cope with more challenging conditions.
No advance registration is necessary for this 6 p.m. workshop. Love orchids? Exotic Plants staff are orchid specialists. Learn how to keep your plants healthy and blooming.
What are the easiest houseplants to grow (or at least, not kill)? Here are some favorites:
– Monstera – known for its unusual cut foliage. Can thrive in low-light conditions and can bounce back quickly from neglect.
– Sansevieria – also called mother-in-law's tongue or snake plant. Copes well with a wide range of light conditions and helps purify indoor air.
– ZZ Plant – Zamioculcas zamiifolia. Is almost indestructible and has attractive glossy green leaves.
– Pothos – wonderful for hanging containers or trailing from a tall perch. Grows attractive heart-shaped foliage and also is great at cleaning indoor air.
Get more ideas at Exotic Plants, Sacramento's oldest indoor gardening store. Exotic Plants is located at 1525 Fulton Ave., Sacramento.
Store website: www.exoticplantsltd.com .