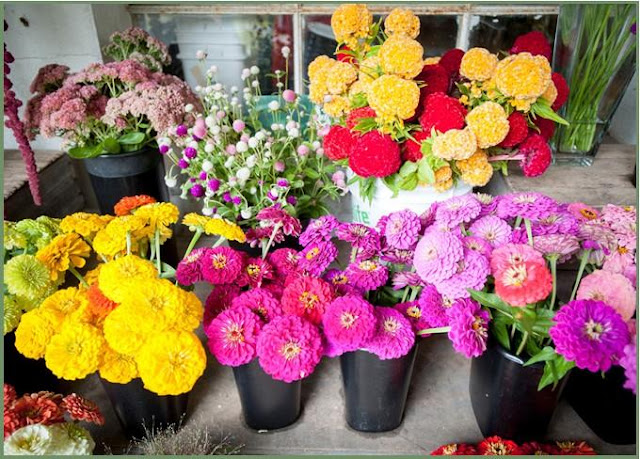 Learn how to make the most of flowers in a free in-person workshop Saturday.
(Photo courtesy El Dorado County master gardeners)
Do you dream of being a flower farmer? Or do you just want to improve your "blooming" skills one bouquet at a time?
Find the advice you need to get started during a free in-person workshop, presented by the UC Cooperative Extension Master Gardeners of El Dorado County at Sherwood Demonstration Garden.
Set for 9 a.m. Saturday, May 21, "Bouquets of Flowers: How to Grow, Harvest and Arrange" will take you from garden to vase, step by step.
"This free class explains how to use flowers from your garden for flower arranging," say the organizers. "Join Master Gardeners Ada Brehmer, Anne Bettencourt and Jan Keahey to discuss the best plants to plant, how and when to harvest, and how to arrange the cut flowers in different containers. Tips will be discussed on how to preserve the arrangement."
Get some hands-on practice, too, during this three-hour class.
"If you want to take home a lovely, self-made arrangement, please bring a bouquet of flowers from your garden – or your local store – and your favorite vase," say the master gardeners.
Sherwood Demonstration Garden is located at 6699 Campus Drive, Placerville.
In addition to the workshop, master gardeners also will be hosting an Open Garden at Sherwood on Saturday morning from 9 a.m. to noon. Check out 16 demonstration gardens and get advice from master gardeners as they tend their projects.
Details and directions: https://mgeldorado.ucanr.edu/